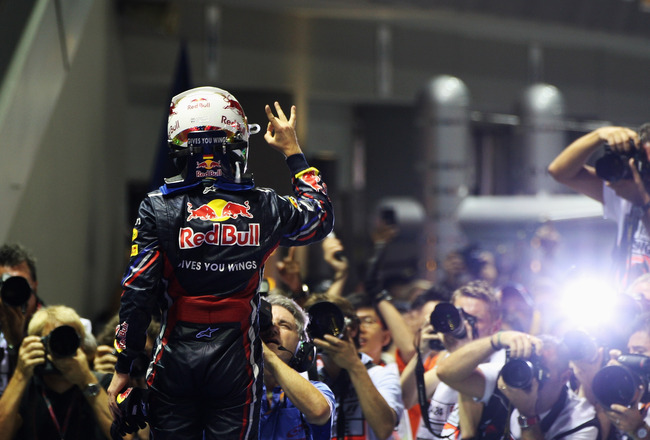 At Singapore, Vettel said he did little more than perform a flawless "Sunday evening drive" to earn his 9th win this season.
For the next couple of races, Vettel only needs to score a single point in order to be crowned consecutive double world champion, a feat only a handful of drivers in Formula One's celebrated sixty year history. Not to mention, he'll be the youngest ever to achieve it.
Now, speculators even suggest that Vettel's efforts could beat Mansell's record of 14 qualified pole positions in a season. As of Singapore, Vettel has already earned 11 pole positions with another five races left for the rest of the season. If Sebbie wins all the remaining races, he will topple Michael Schumacher's record of 13 grand prix wins in a season as well.
Forget about the good old days. History is being made and the time is now! There's one thing that's missing, of course. Sebastian Vettel needs an arch-nemesis on the track.
McLaren and Ferrari better deliver soon, and Lotus Renault better sort out their car when Kubica returns!