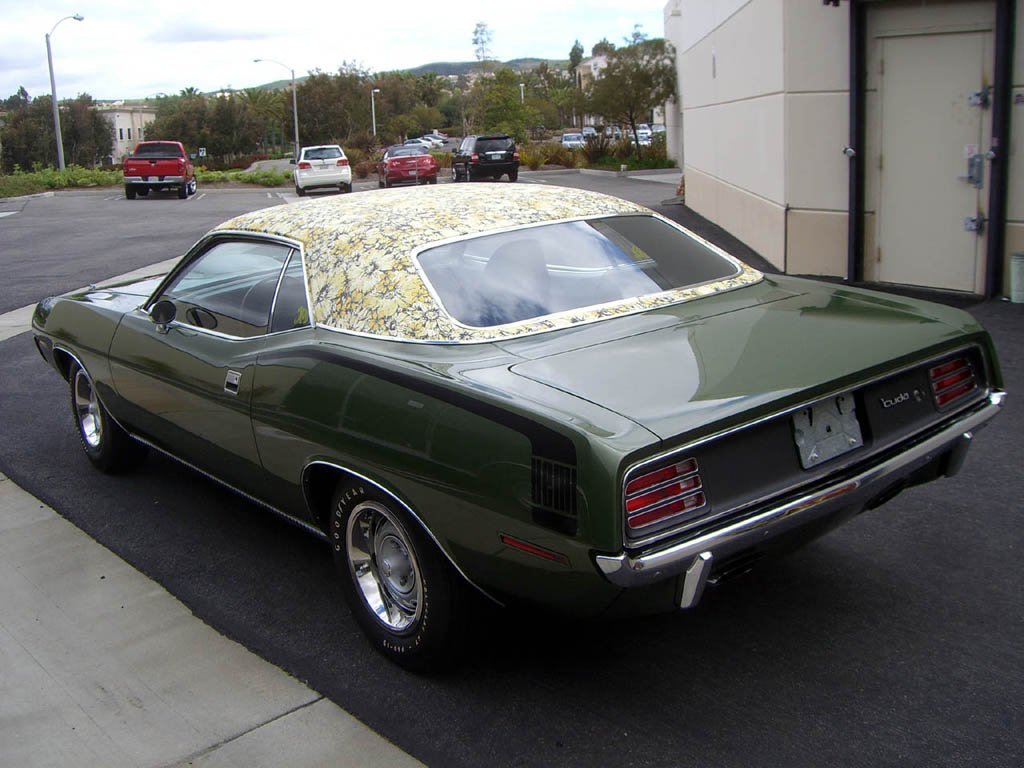 Photo from Moore's Mopars
Chrysler as a company has historically marched to the beat of its own drum. When they hit, they hit big boy Babe Ruth grand slams. See the original 30 or any of their muscle cars and their Hemi motors. But when they miss, and they've missed very often, it's so devastating that it has put the company under multiple times.
In the the late 60's and early 70's they were in the midst of a hot streak. The success of their staple muscle cars like the Dart, Challenger, and Cuda shot them to the top of the heap, outshining their mediocre at best full size lineup. They were not shy about taking chances, offering their full lineup of high impact colors like Green Go and Top Banana. But in 1969, they went over the top. Literally.
Someone must have taken the flower child moniker a bit too far as they began offering not only flowered interiors but even flowered vinyl tops in yellow, blue, and green patterns for the Cuda, Satellite, Dart, Coronet, and Superbee, and possibly the Challenger as well. These were certainly unique but even by Chrysler standards they were epically ugly and only lasted two years. The short run of the Mod Tops make them pretty rare birds. Flowered interior were a bit more common than the full top cars. If you show up rockin' one of these Mopars you may get some sideways looks and you will surely be the odd man out.